Okay, get ready for some trouble:b
Name: Paloma
Species: Grizzly bear
Gender: Female
Age: 11 years
Physical description:
Eye color: Dark brown. Nearly black.
Fur color: A dark chestnut brown
Build: Paloma's massive and well built for brute strength. She's kinda heavy and not the fastest gal out there.
Ref: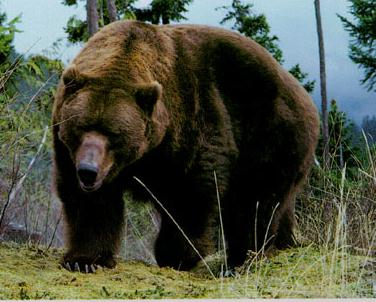 Personality:
Paloma always looks for the easy way, and she's not one for playing fair. She's intimidating and she knows it. She's not afraid to rush in and take something she wants, weather it be a meal or a fight.