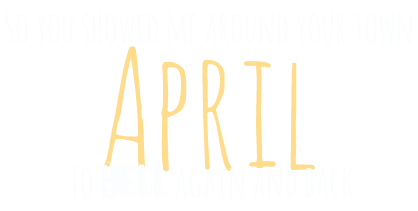 Hello Guest and welcome to the biography of April Silverwood. Please feel free to browse over the content below and find out all you need to know about this she wolf. From basic information to in depth history, the only way you could possibly find out more about her is to ask her yourself.
Name ● April Silverwood
Nickname ● Ape
First Name Origin ● named by her mother after her month of birth
Last Name Origin ● The family name given because of the birch tree woodland they lived in
Preferred Name ● April 
Gender ● Female
Breed ● European wolf 
Scientific Name ● Canis lupus lupus
Rank ● Chief  
Current Pack ● Silenced
Past Pack ● Silverwood family/birth pack 
Hourglass ● 3 years
Birth Date ● April 22nd
Birth Time ● 4:32 PM
Litter ● 3rd born out of 3 pups
Birth Place ● The birch tree woodlands just west of the of ruins of a city called Redvale
Star Sign ● Taurus 
Voice ● Undecided
First Language ● English
Second Language ● none
Accent ● a crisp English accent 
Aroma ● Fresh, like newly grown grass and meadows  
Fur Length ● Short to average
Fur Thickness ● light and relatively thin
Fur Colour ● Primarily orange and other auburn shades, flecks of grey out line the area above her eyes as well as along her back with near white on her lower muzzle and neck. Deep orange hues make themselves known on the backs of her ears and her tail, which is also tipped with black. 
Eye Colour ● light orange, darkening slightly at the outermost edges as well as nearer to the pupil.
Eye shape ● average
Eye Size ● average
Ear shape ● quite elongated
Ear Size ● Larger than most
Muzzle ● long and elegant
Nose Size ● on the larger side
Nose colour ● black albeit for the very tip which appears dark brown
Teeth ● 42/42 teeth remain in her mouth 
Legs ● Long and sleek
Paws ● Average in size
Tail ● average
Shoulders ● Slight, they are built for running not for strength
Neck ● Sturdy, but once again not too big
Scars ● Quite a few ranging from nicks on her muzzle to claw and bite wounds hidden under the fur of her shoulders.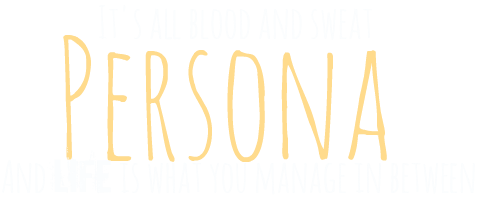 Morals ● April is a wolf with strong moral opinions of what is right and wrong and usually isn't afraid to voice them. She likes to live in a society were every wolf is treated equally, regardless of their rank or stature in the pack. She hates to see discrimination within the pack and is the sort of wolf who believes in second chances. She's a wolf on a mission to make a difference in the world. 
Mannerisms ● April is the sort of wolf to walk with confident flowing strides, speak with a cheerful ring in her tone and stand with an air of authority. She is polite and respectful in her ways but is quick to take action against the rude or aggressive. A good natured heart is at the centre of her ways, accompanying her well motivated persona 
Habits ● The she-wolf is no stranger to helping out in her pack in any way possible, not afraid to get her paws dirty contributing to the various jobs that need doing. Alert and precise, she hates to see a job done badly or heaven forbid completely neglected. 
Hidden ● hidden deep with is a personality that April ensures no one else sees. A wisp of her past that still clings to the she-wolf - she sometimes expeinces mild mood swings causing her to snap or shout to get her point across. Ussually occuring after a flashback of somekind the effects can be somewhat hard to tell; A grunt of disgust or a sharp edge in her tone can sometimes be the only symptoms  
For April life started well, she was born in birch tree woodlands just to the west of great ruins of Ravenglass as the 3 pup of her litter, with only two siblings Ty and Ricky who were both older then her. She inherited the traits of her mother, a sleek build and scouting instincts while her brothers took after their father being fighters. In time the progressed through the pack, growing from pup to apprentices where each pup began to follow in their role models footprints. it was in this time that April developed a strong bond with her mother. 
By the time the trio were one year and four months old a tragedy struck them, there mother became ill with symptoms that baffled all the healer of the pack, a human doctor however would have diagnosed her demise as a result of respiration failure. It seemed that her frequent trips to scout the ruins had destroyed her lungs, the remanance of pollution in the air enough to send her to her grave. 
From then on April's life became a spiral of grief and combined with her teenage attitude to life made her a delinquent, and outcast in her own pack as she refused to work or even care about their goings-on. In fact she was barely ever even found within the pack borders, choosing instead to wander further and further away each day in hope of leaving behind the memories and all of those who didn't understand 
It was on these journeys that she chanced upon her own slice of heaven, a beautiful lake in the shadows of hills, the entire place alive with meadows and flowers and it was here she found not only peace but young love in the from of a she wolf named Faith. They thought is was meant to be, they didn't feel complete without the other by their side. They both however lived in fear of their relationship being found out, knowing they would surely be expected to go their separate ways. 
 Neither of them could have predicted how violently April's brothers would react when they caught wind of the situation though, but soon enough they were to feel the full effect of their anger. April never quite worked out was it was they found out, whether they were tipped off or simply followed her there but either way she will always blame herself for what they did. 
One evening while Faith and April were relaxing by the lake her brother attacked, one pinning April to the ground and the other chasing Faith and attacking her before leaving her to bleed to death. It was then that they returned to April to make their motives clear, screaming their abuse until she knew all to well that she'd betrayed them to be selfish in grief while they were hurting just as much and that they thought she was worthless because of it. They'd proven they were strong by fighting through the loss while she had been weak and even abandoned her own pack. 
They sunk teeth into her skin and tore claws through her fur and no amount of wriggling would set her free just as no amount of pleading would get them to show mercy. It was only then it dawned on her that they were not going to stop until they killed her, to let her bleed to death just as Faith had done before her. They wanted to get rid of the sister they wished they never had once and for all, and they would have had it there way if it wasn't for April's father. 
She was beginning to lose hope by the time he arrived, side swiping the wolf who pinned her down and freeing her with a breathless hollering of "RUN!" She didn't have time to think and was up and running before her brain had chance to registered that, pain in each step she took but fear was quite the little motivator for running full speed until she reached the top of the hill, stopped for breath and looked over her shoulder to see her dad and her two brothers fighting it out. 
Once she'd made it safety she never turned back, never went home in fear of who she would find dead. 
Family Tree ●
[link]
Siblings ● Ty and Ricky
Parents ● Ryan and Rosie 
Sexual Orientation ● Pansexual
Heart holder ● none
Crush ● none
Friendoids ● April considers none atop her friend list
Enemies ● Brothers
Obeys ● No wolf
Tutors ● no wolf
Colleagues ● Jennezia, Ricky, Amadia

Lyrics ● October by Broken Bells
References ● Dawntheives
Biography ● April/Savoury Muffin