Got a secret
Can you keep it? Swear this one you'll save!
Better lock it, in your pocket, taking this one
to the grave.
Name: Desdemona 
Nickname: Des, Dede, Mona 
Age: 2 of 6 months  
Gender: Female 
Sexual Orientation: Asexual 
Rank: Scout 
Mate: None of any sort 
Pup or more: No little creature carries her genes 
--------
If I show you, then I know you, won't tell what I'd say
Cause two can keep a secret, if one, of them is dead.
Why do you smile like that, like you've just been told a secret? 
Now you're telling lies 'cause you've sworn to keep it. 
 Personality of Desdemona:   
Desdemona isn't one of the nicest wolves you'll ever meet. With a sharp tongue, foul attitude, and cold eyes, she fits her name perfectly. 'Desdemona' means Wretched, or Wicked. And that's exactly what she is. She can't help but be the way she is. She inherits her Mother's bad attitude. Though, Des does have a heart. 
She can be nice when she wants to, and is always respectful. To those who have power. Those who don't, or don't to her eyes, are just a waste of her good nature.   
Like(s): She simply adores her brother. Even if he's not with her to this day. He was her everything. She loved him more then she should, and I think that's one of her darkest secrets.  
Dislike(s): Those who stare. When a wolf stare's at Desdemona, she can't help but wonder if that wolf can see through her. That, it has found itself judging her, for it knows just what she did.
She very much dislikes the Idea of becoming 'smitten' with a wolf, or becoming close, attached. 
Then, when she's caught off guard. Desdemona always has a plan, a schedule. Though, few have be able to catch the female when she wasn't ready, and that simply, ticks Des off.   
Fear(s): That her old pack will find the female. She ran away from them, after what she did. And she's afraid one day, they'll find her and they'll do exactly what she did to the poor she-wolf named Erin. They'd kill Des.  
Dream(s): She dreams of her brother, not hating her for what she had done, and admits to Desdemona that, he too, feels the same way.  
------
Look into my eyes, now you're getting sleepy. 

Are you hypnotized by the secrets that you are keeping?

I know what you are keeping. I know what you are keeping....

Description of Fur, Eyes, and Build:    
Desdemona's fur is made of few colors, though to others, that'd be a lie. The colors are Brown, Silver, Gray, and Black. And that is it. Though many, as I had mentioned before, who'd analyze her fur is many colors, though they are wrong. Very. It is only four colors that blend into the females fur. It's quite thick, making the little female with wide long/stubby legs seem bulky. It's quite long, and would be discribed as fluffy, and scruffy. It sways when she moves, and ruffles up when she shivers.
Desdemona has strange eyes. They are these piercing, sky-sky blue.
Her mother told everyone they were 'silver' but that, was not true. They are, truly, blue. 
Now for her build. Des isn't the tallest. She's a pretty small wolf, but don't you ever, let that fool you. She's quick on her feet, and always has a plan.  Which helps, very, because she can be very observant too.   
 Scar(s): Desdemona has few scars. But those, are hidden deep within 
her fur.  Her very, thick, fur.  
History: 
Desdemona's history will be revealed in Rp.   
Family tree:
Lilith: Mother:Alive
Faolan: Father: Alive
May: Sister: Alive
Xavier: Brother: Alive  
Photo of Desdemona: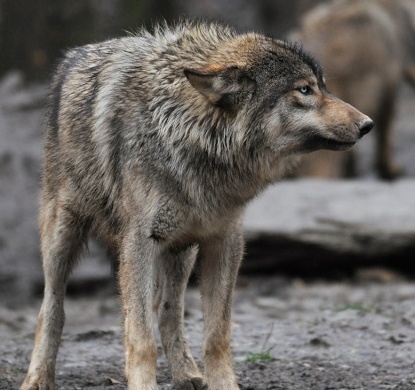 Rp example:  
Sitting on the hill and staring across the wide lake, Desdemona sighed. Her pack had recently left for the annual hunting trip, seeing the Elk heard coming back from their migration.
I should be with them. 
Des thought, but shook it off. She had to stay back watching the youngest pups in the pack. The brightside of this, was her Brother, Xavier, would be there with her. 
Just thinking about him...fluttered her heart. He was so beautiful. With a dark, red coat, and white, black and brown flecks in his fur. He had dark blue eyes, and a wonderful smile. 
Desdemona knew she shouldn't be thinking this way. They were related. She shouldn't want to have him. But she did. It all started when she was little. Growing up in a big pack, made mostly out of males, and having a name meaning 'Wretched' was not easy. She was constantly picked on. But Xavier was always there. Laughing and playing with her, despite the cold looks his friend sent their way.
Xavier, my love. Will our happiness only exists in my dreams?
"Des!"
A voice called out, behind her. Jumping nearly out of her fur, she turned around, her eyes wide. Xavier came running up the hill, three little pups following close behind. He was laughing. That...beautiful, rich, laugh. 
"H-hey Xavier"
She managed, wagging her long tail. The pups stayed away from her, staring at her through Xavier's legs. Even they didn't like her.
"You look stunning, sister. How are you?"
He said, but Desdemona didn't really make the words out. He always complemented her. And it never got old. 
Lowering her eyes, she replied.
"Thank you. I'm fine. You?" 
Xavier chuckled and sat down, the pups scurrying out of the way, avoiding being crushed. 
"I'm fine. Tired out by these little rascals, but still fine."
He answered, leaning down and nuzzling the pups. They all smiled, and one with a chestnut 
brown colored pelt even licked Xavier's nose. 
Desdemona gave a small smile. She wanted pups. But she could never breed with her brother. She could never love anyone besides Xavier. 
"Alright you three. Best to get you all to bed."
Xavier said, getting up, and looking to Desdemona.
"Come on Des. There is....something we must discuss."
He added, and was off, the three pups trailing him.  
He knows. Oh my stars...he knows.
Des screamed into her mind, her heart beginning to hammer in her chest. Slowly, she walked down the hill and into the den, taking notice that the sun had long gone. 
She really wanted to, for the first time, ignore her brother. This talk, had to be bad. 
Xavier appeared out of the den, this time, no pups following. He gave her a big smile and motioned with his head for her to following. Gulping, she did as her Brother wanted. He led her to a small clearing, a little aways from the den. Which was okay, because there was another female there. An adult. 
Her name was Erin, and while the brother and sister were away talking, she watched and guarded the sleeping pups.  
"Desdemona. I have been meaning to ask you something."
Xavier began, looking stirred. Des nibbled her cheek and shifted her weight. This talk was going to be bad, awkward, and Des wasn't sure if she could take it. 
"You know you can talk to me about anything."
She reminded him, surprised her voice had been so even. Unaffected. 
"I know, I know. Alright. You know Erin, don't you?"
He asked, lowering both ears.
Erin? What does she have to do with anything?
"Yes..I believe I do."
Desdemona replied, narrowing her eyes ever so slightly.
Where was this talk going to?"Well. I think...I'm in love with her."
Xavier said quickly, looking wild almost.
In love? With Erin? Xavier...No...I love you!
"O-okay...and...and what? What does this have to do with you and me?"
She said, a bit snappish.
Her heart. It hurt. Like a deer's back hoof had just kicked it. 
"Desdemona. I love her, and she loves me. I want us to become mates. I just...wanted to know if that was alright with you." 
"Why?"
Des asked, a little slant of hope blossoming.
Maybe he loved me too!"Because, me and you have always been close. You're my best friend, Des. I want your blessing."
Xavier said at last. 
My blessing. Oh Xavier...
"Okay."
She whispered, her voice hitching high and tears welling. But her brother didn't see it. How broken she looked.
"So, you're okay with Me and Erin being mates?"
He asked, getting up and smiling brightly. 
Usually, she would be in awe from the smile. But at this moment, she hated it. It was a curse. 
Was I okay with them being mates. NO!
"Yes."
She croaked, feeling the tears burn her eyes as she held them back.
"Great! I'll go deliver the great new to Erin!"
And Xavier was gone, racing back to the snowy white female who captured his heart. 
When he was out of earshot and eyesight, Desdemona broke down, falling to her side and crying. She always knew her brother would find someone. But she never knew a heartbreak would hurt this bad. 
As the night dragged on, Desdemona found Xavier and Erin cuddled up together, laughing and smiling. Hatred flared inside of Des's heart. 
Erin didn't deserve him! 
As midnight passed and the sun was just beginning to arise, Desdemona heard the calls of the pack. They had gotten back from the hunt. But she didn't care. She couldn't take it anymore. She attacked. Whom? You may ask. Well,
Desdemona got Erin alone. She told Erin she only wished to talk. But it was much more then that. Desdemona killed Erin brutally, snapping her windpipe and opening her stomach. And left. Left the territory. 
No way she'd go back to that pack. Not after of what she'd just done. She killed her brothers lover. All because of this stupid jealousy she had felt. 
And that's Desdemona's secret. Can you keep it?